Castle Gap Jewelry is Dallas' source for authentic Native American, turquoise, and sterling silver jewelry.

Every item in our store is genuine sterling silver. We specialize in handcrafted sterling silver jewelry by Native American artists and premier designers in the United States with the largest selection of authentic turquoise jewelry in the area. We also carry your basic sterling silver jewelry staples such as chains, hoop earrings, sterling silver charms, and much more.
Family owned and operated since 1973, we pride ourselves on exceptional customer service and a superior quality of jewelry. The store was established by Maxine and Scotty Bennett, mother and son, and they were joined later by Beverly Bennett, Maxine's daughter. The three owners are present in the store daily providing our customers with the personal touch missing from most shopping experiences.

Maxine, Scotty, and Beverly grew up in the West Texas town of Midland near the Castle Gap pass through Castle Mountains. According to folklore as many as eight treasures have been lost or buried in Castle Gap over the centuries from gold cached by Francisco Vasquez de Coronado in 1540 to the treasure of Mexican emperor Maximilian in 1867. Over the years countless people and treasure hunters have ventured to Castle Gap in search of those riches including the entire extended Bennett family (the business owners, their children, and their grandchildren). The owners of Castle Gap Jewelry named the store after Castle Gap because they viewed the store as their personal treasure and because customers can find untold treasure within the doors here at Castle Gap Jewelry.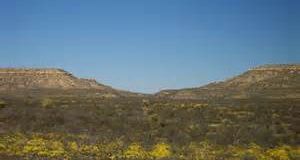 Castle Gap Historical Park in Texas