Federico Jimenez was born in Oaxaca, Mexico in 1941 in a Mixtec Indian Community. He came to the USA in 1967 to study jewelry making and design at the University Community School.
In 1970 he and his wife, Ellen Belber Jimenez, took a trip to the Southwest and fell in love with the American Indian Culture. He lives in Venice, California, where he designs his line of jewelry which blends his Oaxacan heritage with his love of Native American jewelry.

Mario Romero is a talented silversmith that has worked under the direction of Federico for many years. You will find that some pieces are signed with Federico's hallmark while others are signed with Mario's hallmark.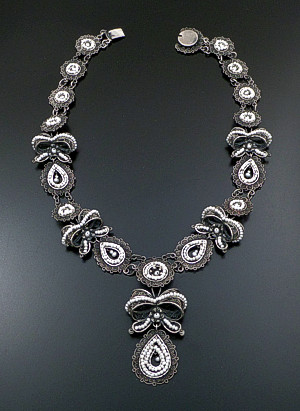 $2,160.00
#42148
Federico
19" Oaxacan Freshwater Pearl & Oxidized Sterling Silver Bow & Lace Necklace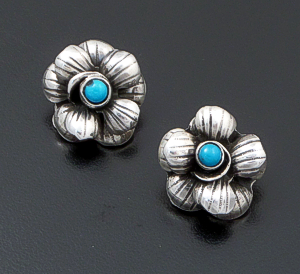 Clip-On
$150.00
#10447
Federico
Small Oaxacan Turquoise Accented Sterling Silver Flower Earrings

$480.00
#42140
Federico
Oaxacan Butterfly & Dove Picture Frame Sterling Silver Post Dangle Earrings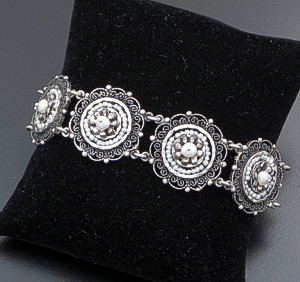 $840.00
7 1/8" wrist size
#42144
Federico
Oaxacan Freshwater Pearl & Oxidized Sterling Silver Lace Disk Bracelet